We are here to help you take charge of your health.
Sonora Quest Test Directory
Provides up-to-date test information for testing available through Sonora Quest Laboratories, including specimen requirements, methodology, result turnaround time, CPT codes, and more.
Latest News & Information
Governor Ducey Signs Legislation To Enhance Access To Precision Medicine
May 6, 2022
Governor Doug Ducey today signed legislation to ensure patients and their doctors have access to innovative testing that can help determine the most effective medical treatment for cancer and other diseases.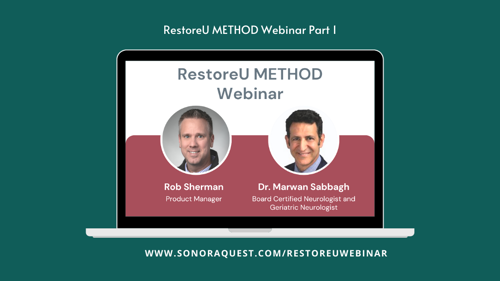 RestoreU METHOD Webinar Part 1
January 19, 2022
According to the Alzheimer's Association, Alzheimer's disease is the 5th leading cause of death in Arizona. Join Rob Sherman, product manager at Sonora Quest and Dr. Sabbagh, a neurologist in the Alzheimer's and Memory Disorders Program at Barrow Neurological Institute. They discuss memory loss, Alzheimer's disease, and the RestoreU METHOD.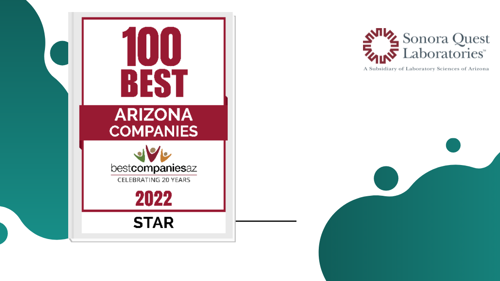 Sonora Quest Named 100 Best Arizona Companies in 2022 by BestCompaniesAZ
January 19, 2022
BestCompaniesAZ, a founding partner of several major workplace award programs in Arizona, is proudly celebrating their 20th anniversary in 2022. As part of their 20-year commemoration, they published a special edition winner's list on January 18, highlighting the "100 Best Arizona Companies."