We are here to help you take charge of your health.
Sonora Quest Test Directory
Provides up-to-date test information for testing available through Sonora Quest Laboratories, including specimen requirements, methodology, result turnaround time, CPT codes, and more.
Latest News & Information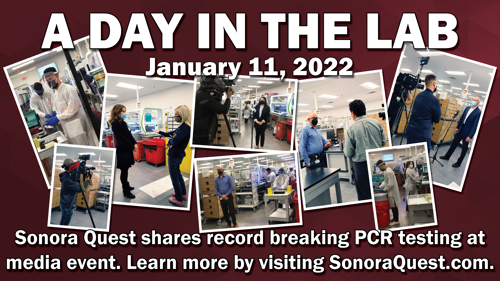 Sonora Quest Laboratories Celebrates a Successful Media Day on Jan. 11 at the Phoenix Lab
January 13, 2021
On Tuesday, January 11, Sonora Quest—in collaboration with its media partner, LAVIDGE—hosted its first "Media Day at the Lab" at our corporate headquarters in Phoenix, Arizona.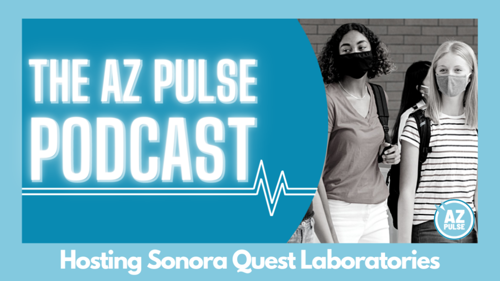 The AZ Pulse Podcast, Ep. 8: Sonora Quest's Pooled COVID-19 Testing

December 28, 2021
In this episode of The Arizona Pulse Podcast, we sit down with Tom Leggett from Sonora Quest Laboratories to discuss the companies' COVID-19 pooled testing strategy taking place in schools across Arizona. Utilizing the companies' innovative method of pooled COVID-19 testing, schools in our state are protecting students and keeping them in school.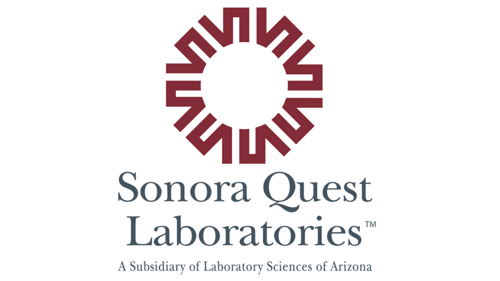 Whenever, Wherever— Sonora Quest Launches New Mobile Collection Partnership With Getlabs

December 9, 2021
Sonora Quest Laboratories, the leading diagnostic testing laboratory in Arizona, announced a new innovative partnership to provide patients with access to testing wherever they are—work or home.