We are here to help you take charge of your health.
Sonora Quest Test Directory
Provides up-to-date test information for testing available through Sonora Quest Laboratories, including specimen requirements, methodology, result turnaround time, CPT codes, and more.
Latest News & Information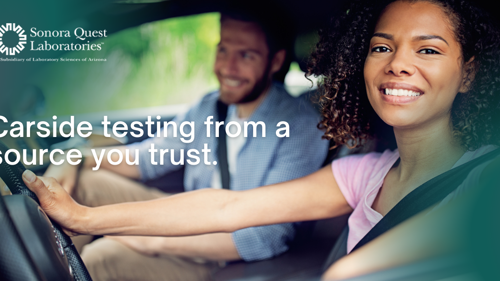 Drive Up, Get Collected, Be on Your Way!
June 7, 2022
Sonora Quest Laboratories, Arizona's leading diagnostic laboratory, announced it is piloting a carside offering for routine laboratory testing at three of its Patient Service Centers (PSCs) located in Scottsdale, Sun Lakes, and Bullhead City. This new, innovative service allows patients to remain in their vehicles as their blood and/or saliva sample is drawn.
Governor Ducey Signs Legislation To Enhance Access To Precision Medicine
May 6, 2022
Governor Doug Ducey today signed legislation to ensure patients and their doctors have access to innovative testing that can help determine the most effective medical treatment for cancer and other diseases.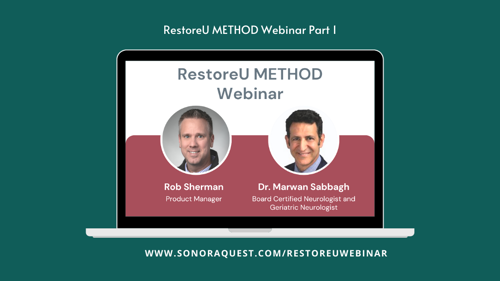 RestoreU METHOD Webinar Part 1
January 19, 2022
According to the Alzheimer's Association, Alzheimer's disease is the 5th leading cause of death in Arizona. Join Rob Sherman, product manager at Sonora Quest and Dr. Sabbagh, a neurologist in the Alzheimer's and Memory Disorders Program at Barrow Neurological Institute. They discuss memory loss, Alzheimer's disease, and the RestoreU METHOD.