Sonora Quest Laboratories is a proud sponsor of the American Heart Association Greater Phoenix Go Red for Women campaign. Go Red for Women is the American Heart Association's national call to increase awareness of heart disease and to inspire women to take advantage of their heart health.
With the right information, you and your doctor can work together to develop a plan of action for cutting your risk of developing heart disease.
In collaboration with Greater Phoenix Go Red for Women, we invite you to watch the following videos highlighting women and heart health. You can also learn more at https://www.goredforwomen.org/.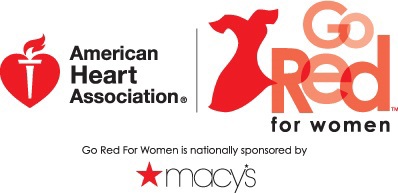 ---

Request a test


Partner with your doctor to determine the right tests.
Heart disease is a leading cause of death in the United States, so it's important to find out if you are at risk and to be screened for associated conditions. The tests below can provide early warnings and other information that can help you and your doctor make informed decisions about your health.
---

Cardio IQTM Advanced Cardiovascular Tests


The way most doctors test for heart disease is with a lipid panel. It helps detect what HDL (good) and LDL (bad) cholesterol are, so hopefully you can reduce your risk of a possible cardiac event such as a heart attack. Nearly half of all heart attack patients were found to have no prior risk which would indicate they were heading toward an attack.
Sonora Quest Laboratories offers advanced cardiovascular tests that help provide a more accurate and individualized picture of risk. The tests look beyond just HDL and LDL cholesterol to identify undiagnosed (or additional) risk.
These advanced cardiovascular tests, along with your lipid panel, will provide more information that you and your doctor can use to understand your complete cardiovascular health.
---

Lipid Subclasses as measured by Ion Mobility Technology


Knowing what particles make up your LDL and HDL cholesterol may be important. Ion Mobility Technology provides subclass separation that will allow your healthcare provider to identify your cardiovascular risk over time. Following the change in your lipid profile as you respond to diet, exercise and possible medication to reduce your cardiovascular risk is important. Ion Mobility provides the opportunity to determine if treatment is working and if not, optimize the aggressiveness of therapy to hopefully make a difference that can be seen in the Ion Mobility measurement and graphical representation of your LDL and HDL particles.
---

My Lab ReQuest™ - Patient Ordered Lab Tests


Arizona law allows you to order laboratory testing from a licensed clinical laboratory without a doctor's request.  This is referred to as direct access testing and Sonora Quest Laboratories offers a menu of patient ordered lab tests through our My Lab ReQuest offering.  With My Lab ReQuest, Sonora Quest Laboratories offers you a select menu of wellness health profiles and tests, including screening for heart health.
---