Over the past 20 years, Sonora Quest Laboratories/Laboratory Sciences of Arizona has been recognized by various groups and organizations, including being the only healthcare company to ever receive the Arizona Governor's Award for Quality - the highest quality award available in Arizona. Each of the awards we have received are important, as they highlight the efforts of our employees.  View a list of all of our recent Awards & Recognitions.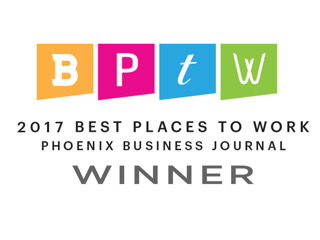 The award that speaks volumes about our workplace culture and the quality of our organization is the "Best Places to Work" award given to us by the Phoenix Business Journal. Sonora Quest Laboratories/Laboratory Sciences of Arizona has received this prestigious award for 2017, and for seven consecutive years, from 2008-2014.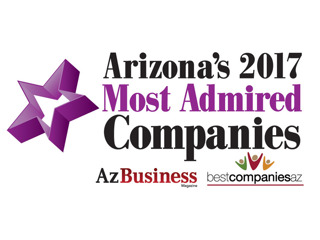 Sonora Quest Laboratories/Laboratory Sciences of Arizona were recognized by BestCompaniesAZ and Arizona Business Magazine as one of the top 40 Arizona's Most Admired Companies (MAC) in 2017 for the 8th consecutive year. Additionally, we were honored with a Leadership Excellence Spotlight Award in 2013. Arizona's Most Admired Companies are selected based on how a company has performed in the following areas: Workplace Culture (as voted by employees), Leadership Excellence, Corporate and Social Responsibility (community and environment), and Customer Opinion (as assessed by customers).

Our employees have some good things to say about us as well…


"I feel that Dex [Dave Dexter, President & CEO] and the whole management team have done a great job of keeping us both informed and calm regarding the economic roller coaster that the country is experiencing. I feel secure in my job and that is what really matters to me."
---

"I would like to thank Sonora Quest Laboratories for giving me the opportunity to work for such a company that enables an employee to grow as [an] individual as well as with their peers."
---

"This company continues to grow and achieve the goals set forth and I am very proud to be a part of it all."
---

"I appreciate working for a company that has the integrity that Sonora Quest Laboratories has."
---