Get My Test Results


Select one of the convenient options below to obtain your test results. 
For online results access, an individual user account and password is required and you can only access your lab results. You cannot access lab results for other family members, including minors.

Online
Online results require a USA-issued social security number. If you do not have a social security number, please call (602) 685-5454, Monday-Friday from 7:30 am-4:00 pm MST for alternative online options.
You are about to leave the Sonora Quest Laboratories site.

You may be receiving your results before your healthcare provider. This could be because of timing of report delivery or other factors outside of laboratory or provider control. Please allow time for their review.

Your receipt of these results should not be viewed as medical advice and is not meant to replace discussion with your doctor or other healthcare professional. In order to fully understand what your lab results mean, we strongly encourage you to discuss your results with a doctor. Neither Sonora Quest Laboratories nor its Medical Director will provide interpretation, counseling, consultation, or care recommendations on the basis of any laboratory results provided to you.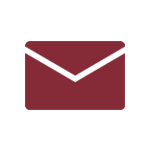 Visit Our Corporate Office
You can request and pick-up your lab results by visiting our Health Information Management Services (HIMS) office in Tempe. Our HIMS office is located at 1275 W. Washington St., Suite 103-A in Tempe and is open Monday - Friday from 7:30 AM to 4:00 PM. Visitor parking is available in the front of the building. Our HIMS office can be reached at 602.685.5454.
Frequently Asked Questions
Have a question about getting your test results? We are here to help with answers to a variety of common questions.
My Lab ReQuest™
Order tests without a doctor's order.
Learn About Lab Tests
Get information about various types of laboratory tests for free, courtesy of Lab Tests Online®.
Browse information by:
Tests and Synonyms
List of all tests and synonyms
Test not listed?
5-HIAA
17-Hydroxyprogesterone
A/G Ratio
A1c
Absolute neutrophils
ACE
Acetaminophen
Acetylcholinesterase
AChR Antibody
ACR
ACT
ACTH
Adenosine Deaminase
ADH
AFB Smear and Culture
AFP Maternal
AFP Tumor Markers
Albumin
Aldolase
Aldosterone
ALK Mutation (Gene Rearrangement)
Allergy Blood Testing
ALP
Alpha-1 Antitrypsin
ALT
AMA
Amikacin
Aminoglycoside Antibiotics
Ammonia
Amniocentesis
Amylase
ANA
ANCA
Androstenedione
Anti-CCP
Anti-DNase B
Anti-dsDNA
Anti-LKM-1
Anti-Mullerian Hormone
Antibody ID, RBC
Anticentromere Antibody
Antiphospholipids
Antithrombin
APC Resistance
Apo A-I
Apo B
APOE Genotyping, Alzheimer Disease
APOE Genotyping, CVD
aPTT
Arbovirus Testing
Arterial Blood Gases
ASCA
ASMA
ASO
AST
Autoantibodies
B Vitamins
B-cell Ig Gene Rearrangement
BCR-ABL1
Beta-2 Glycoprotein 1 Antibodies
Beta-2 Microglobulin Kidney Disease
Beta-2 Microglobulin Tumor Marker
Bicarbonate
Bilirubin
Blood Culture
Blood Donation
Blood Gases
Blood Ketones
Blood Smear
Blood Transfusion
Blood Typing
BMP
BNP
Body Fluid Analysis
Bone Markers
Bone Marrow
BRCA
Breast Cancer, Gene Expression
BUN
c-ANCA
C-peptide
C-telopeptide
C. difficile
CA 15-3
CA 19-9
CA 27.29
CA-125
Caffeine
Calcitonin
Calcium
Calprotectin
Carbamazepine
Cardiac Biomarkers
Cardiac Risk
Cardiolipin Antibodies
Catecholamines
CBC
CCP Antibody
CD4 and CD8
CEA
Celiac Disease Tests
Cell-Free Fetal DNA
Ceruloplasmin
CF Mutation Panel
Chem 7
Chemistry Panels
Chickenpox
Chlamydia
Chloride
Cholesterol
Cholinesterase
Chromogranin A
Chromosome Analysis
Chymotrypsin
CK
CK-MB
Clopidogrel
Clostridium difficile and C. difficile
CMP
CMV
CO2, Total
Coagulation Cascade
Coagulation Factors
Cold Agglutinins
Complement
Coombs, Direct
Coombs, Indirect
Copper
Cortisol
Creatinine
Creatinine Clearance
CRP
CRP, high-sensitivity
Cryoglobulins
CSF Analysis
Cyclosporine
Cystatin C
D-dimer
DCP
Dengue Fever
DHEAS
Diabetes Autoantibodies
Differential
Digoxin
Dilute Russell Viper Venom Test
Direct Antiglobulin Test
Direct LDL-C
Drugs of Abuse Testing
E. coli (Shiga toxin-producing)
EBV Antibodies
eGFR
EGFR [Her-1]
Electrolytes
Electrophoresis
Emergency/Overdose Drug Testing
ENA Panel
Erythropoietin
ESR
Estradiol
Estrogen/Progesterone Receptors
Estrogens
Ethanol
Factor V Leiden
Fecal Fat
Fecal Occult Blood Test
Ferritin
fFN
Fibrinogen
FIP1L1-PDGFRA
First Trimester Screen
Flu Tests
Folate
Free Light Chains
Fructosamine
FSH
Fungal Tests
G6PD
Gastrin
Genetic Tests for Targeted Cancer Therapy
Gentamicin
GFR
GGT
Glucose
Gonorrhea
Gram Stain
Group B Strep Screen
Growth Hormone
H. pylori
Haptoglobin
hCG
hCG Pregnancy
hCG Tumor Marker
HDL
Heavy Metals
Hematocrit
Hemoglobin
Hemoglobin A1c
Hemoglobinopathy Eval
Heparin Anti-Xa
Hepatitis A
Hepatitis B
Hepatitis C
Hepatitis Panel
HER2/neu
Herpes
Histamine
Histone Antibody
HIT Antibody
HIV Antibody
HIV Genotypic Resistance
HIV Viral Load
HLA Testing
HLA-B27
Home Tests
Homocysteine
HPV
hs-CRP
HTLV
IgE, Total
IGF-1
IMA
Immunoelectrophoresis
Immunoglobulins
Immunophenotyping
Influenza Tests
Inhibin A
INR
Insulin
Interleukin-6
Intrinsic Factor Antibody
Ionized Calcium
Iron Tests
Iron, serum
JAK2 Mutation
Kappa/Lambda Ratio
Karyotyping
Ketones, blood
Kidney Stone Analysis
Kidney Stone Risk Panel
KRAS Mutation
Lactate
Lactoferrin
Lactose Tolerance Tests
LDH
LDL
LDL Particle Testing
Lead
Legionella
Leptin
Levetiracetam
LH
Lipase
Lipid Profile
Lithium
Liver Panel
Lp(a)
Lp-PLA2
Lupus Anticoagulant Testing
Lyme Disease
Magnesium
MCH
MCHC
MCV
Measles
Mercury
Metanephrines
Methotrexate
Microalbumin
MMA
Mono Test
MPA
MRSA Screening
MTHFR Mutation
Mumps
Mycoplasma
Myoglobin
Nicotine / Cotinine
NT-proBNP
O&P
Osmolality
p-ANCA
P1NP
p24
Pap Smear
PAPP-A
Parietal Cell Antibody
Parvovirus B19
Pericardial Fluid Analysis
Peritoneal Fluid Analysis
Pertussis
Pharmacogenetic Tests
Phenobarbital
Phenytoin
Phosphorus
Plasma Metanephrines
Platelet Count
Platelet Function Tests
Pleural Fluid Analysis
PML-RARA
Porphyrins
Potassium
Prealbumin
Pregnancy Test
Pregnenolone
Procalcitonin
Progesterone
Progesterone Receptors
Prolactin
Protein C
Protein Electrophoresis
Protein S
PSA
PSEN1
Pseudocholinesterase
PT
PT 20210
PTH
PTT
Quad Screen
RBC
RBC Antibody ID
RBC Antibody Screen
RDW
Red Blood Cell Count
Renal Panel (Kidney Function Panel)
Renin
Reticulocyte Count
Rheumatoid Factor
RSV
Rubella
Salicylates
Second Trimester Screen
Semen Analysis
Sensitivity Testing
Serotonin
Serum Iron
SHBG
Shingles
Sickle Cell Tests
Sirolimus
Smooth Muscle Antibody
SMRP
Sodium
Soluble Transferrin Receptor
Sputum Culture
Stool Culture
Strep Throat Test
Susceptibility Testing
Sweat Test
Synovial Fluid Analysis
Syphilis
T-Cell Receptor Gene Rearrangement
T3
T4
Tacrolimus
Tau/Aß42
TB Screening Tests
Testosterone
Theophylline
Therapeutic Drug Monitoring
Throat Culture
Thrombin Time
Thyroglobulin
Thyroid Antibodies
Thyroid Panel
TIBC
Tobramycin
TORCH
Total Protein
Toxoplasmosis
TPMT
Trace Minerals
Transferrin
Trichomonas
Triglycerides
Triple Screen
Troponins
Trypsin
Trypsinogen
Tryptase
TSH
tTG Antibody
Tumor Markers
UIBC
UP/CR
Uric Acid
Urinalysis
Urine Albumin
Urine Culture
Urine Metanephrines
Urine Protein
Valproic Acid
Vancomycin
Vitamin A
Vitamin B12
Vitamin D
Vitamin K
VLDL
VMA
von Willebrand Factor
Warfarin Sensitivity Testing
WBC
WBC Differential
West Nile Virus
Whooping Cough
Widal Test
Wound Culture
Xylose Absorption
ZPP
Screening Recommendations
Search All Tests